Financial Services Firms Are Leveraging Process Automation to Drive Growth
Financial services (FS) organizations of all types, including wealth management firms, insurance firms, credit unions and banks are adopting technologies to stay ahead of the game under economic uncertainty. Customer experience and streamlined internal process efficiency are the major drivers of their digital transformation strategies which are critical accelerators of overall growth. A recent survey conducted by WealthManagement.com and Laserfiche found that 88% of the respondents changed workflows as a response to the COVID-19 pandemic, especially for customer-facing processes such as adoption of virtual meetings, digital signatures, online client onboarding and processing of new accounts.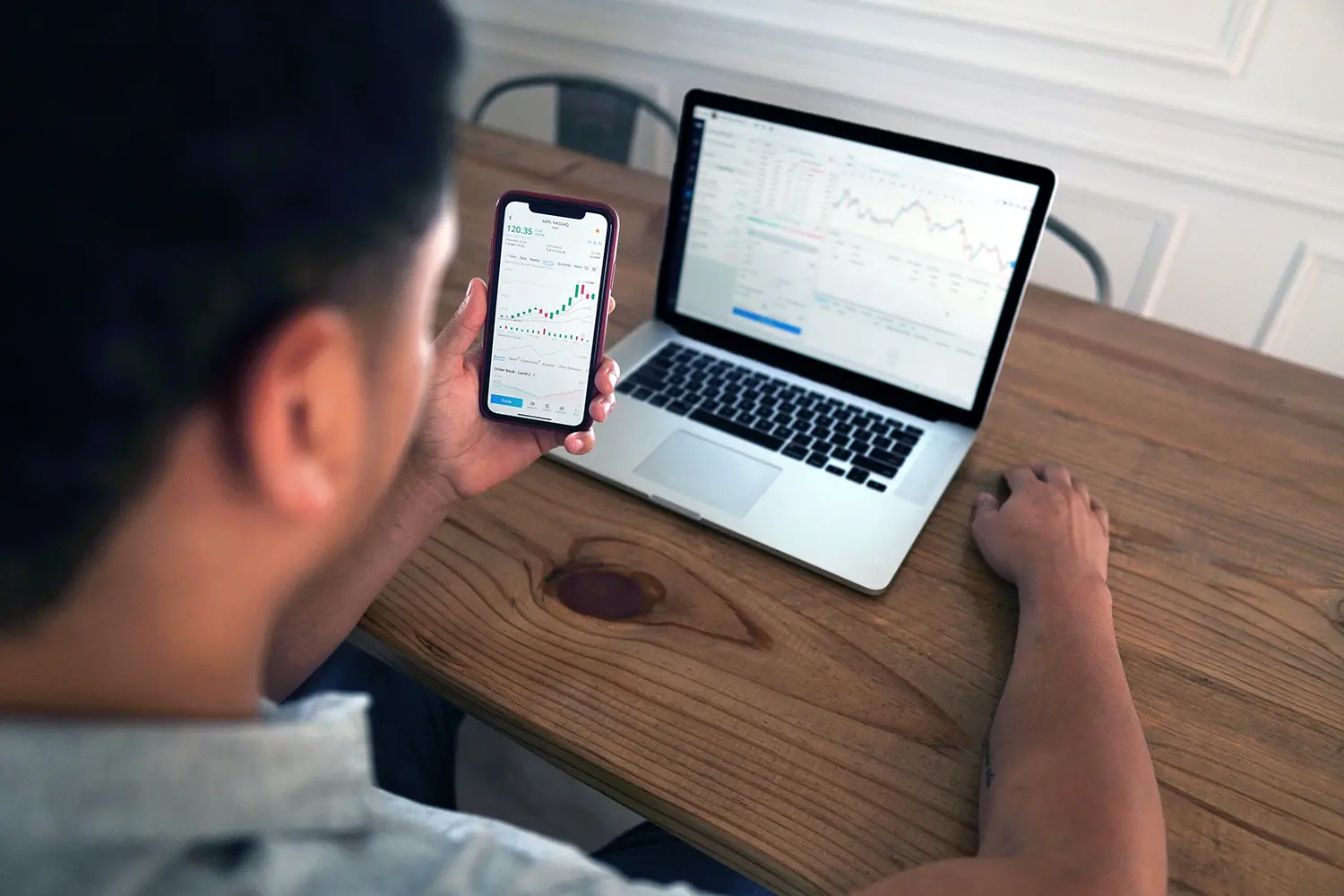 Challenges Facing Financial Services Firms and Reasons to Adopt Workflow Automation
Today's customers look for intuitive, seamless and personalized digital engagement with organizations, whether it's for new account openings, insurance claims, e-signature requests or wire transfer requests. Thus, a customer's decision to do business with an organization may be dependent on the robustness of a digitized experience.
Despite this change in customer expectations, many organizations are still having manual, error-prone and labor-intensive processes that drag on employees' productivity and efficiency, including:
Re-keying data onto spreadsheets or across line-of-business applications.
Inability to retrieve or recall email conversations with customers.
Manual review and approval processes.
Manual execution of data analytics initiatives.
Due to these inefficiencies, many employees are swamped with tedious administrative tasks, which can increase the turnaround time for customer requests. As a result, customer service delivery is adversely affected. According to a recent survey conducted by Forrester Consulting, more than half of the respondents believe that their company's tech stack is outdated and restrictive, which prevents employees from working efficiently.
Real-World Examples of Financial Services Firms Benefitting from Process Automation
How are your peers strategizing to get the most out of process automation? Rehmann in Michigan, a wealth management firm, has been designing workflows across professional service lines in a low-code/no-code approach to streamline data collection and reporting. Using Laserfiche forms and integrations with customer relationship management (CRM) software, information can always be automatically populated when a customer fills out an electronic form, e.g., new account opening. It saves customers' time, provides accurate information to associates and supports compliance. Amy Flourry, wealth management director of operations at Rehmann, shared in a webinar that they opened 400 new accounts and brought in $200 million in new assets in 2022 alone. "Our biggest problem with [Laserfiche forms]…tends to be keeping up with demand for new ones," said Flourry.
F&M Bank in Long Beach decided to use process automation in order to meet the demands of their rapid growth and evolving workplace. They decided to go beyond a simple document management solution and transform it into a fully integrated enterprise content management system that included process automation solutions and integrations with their core banking system. For example, they leveraged Laserfiche in most of their loan processes, "the nimbleness of Laserfiche Forms and workflow, plus SQL allowed us to build out an application process for those PPP loans literally overnight. I was not only impressed by F&M as an institution, but I was also impressed with our ability to create literally something out of nothing," said Morgan Wheeler, business intelligence manager and assistant vice president at F&M Bank.
Customer experience was the major focus of Mitsui Sumitomo Insurance Group (MSIG) Hong Kong throughout the design of its process automation strategy. MSIG Hong Kong leverages Laserfiche to develop a widely recognized EASY Claims System that helps manage all claims in a centralized platform. It saves more than 200 workdays a year for the claims processing organization-wide, supports business continuity in case of unprecedented transitions and maintains a high level of customer service at the same time. "Claims is only the beginning of our digital transformation. Since implementing Laserfiche, we are looking at expanding to multiple channels, underwriting teams and core business processes to digitize and automate as well," said Amy Yue, senior vice president of information technology at MSIG Hong Kong.
Benefits of Digital Process Automation for Financial Services Firms
Financial services organizations must be nimble and innovative to digitally transform how they provide services throughout the customer life cycle. One way to achieve digital transformation in such a way is to utilize digital process automation (DPA), which helps eliminate manual steps and improve user experience for customers, employees and vendors. By leveraging electronic forms, business process management and reporting and analytics, key advantages of DPA include:
Avoiding capturing information through error-prone and inconsistent methods:Operation teams receive customer information and requests digitally with metadata in an audited and tracked approach.
Eliminating manual reviews and approvals, lost documents and unknown statuses:Workflows are triggered once requests come in — for example, reviews are automatically routed to appropriate parties for rounds of approval with due reminders.
Spotting bottlenecks of delayed tasks:Get a clear picture of workflows using dashboards so teams can identify where and when delays are happening.
Integrating with core business applications and systems:Eliminate data silos and improve collaboration.
Improving customer experience:Customers receive notifications at each step of their requests, resulting in increased transparency between them and the organization they're doing business with.
Freeing up time for employees:Enable employees to spend their time on more value-driven tasks and drive productivity.
Archiving information and supporting documents:Bolster your efforts to stay in compliance with regulations and audits using records retention tools.
This article was originally published on the Laserfiche Blog. Laserfiche is a leading SaaS provider of intelligent content management and business process automation.