Shifting client expectations, a hyper-competitive market and an increasingly complex regulatory landscape have motivated wealth professionals to embrace digital solutions for faster, more efficient and more automated business processes. Leading firms have realized the benefits of digitization and automation through the pandemic a recent survey of financial advisors conducted by Laserfiche and WealthManagement.com found that more than 75% of firms that made changes to workflows during the pandemic saw clients respond very or extremely well to workflow process changes. Now, firms are looking to build on this momentum with end-to-end automated solutions that minimize data entry and save even more time for advisors to redirect toward providing the best possible client experience.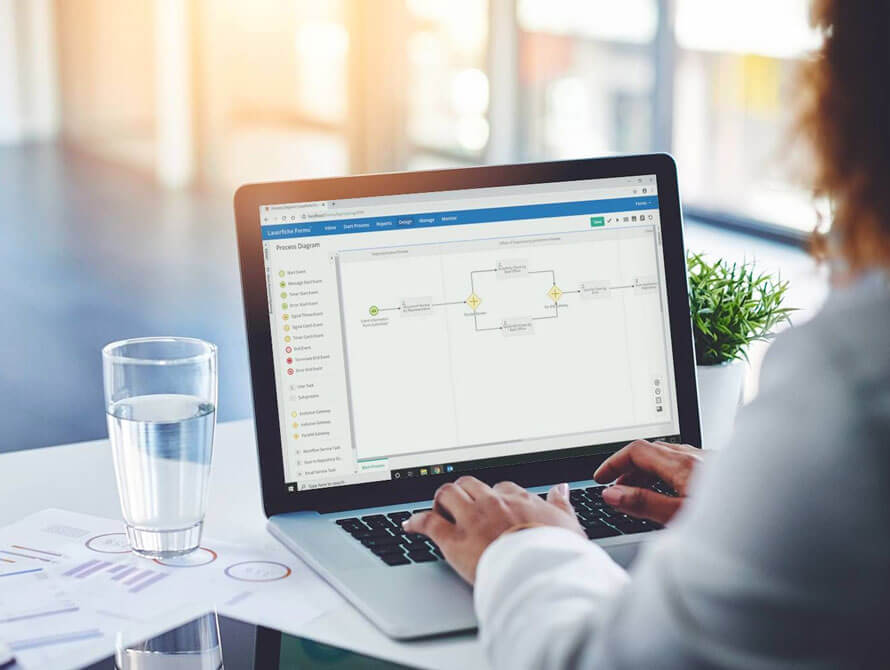 Traditional ways of developing technology applications, however, can take several months for testing, debugging and deploying organization-wide. For independent financial advisory firms, this can seem overwhelming or even impossible most do not have large IT departments (some don't have an IT department at all). Larger organizations, too, find it challenging to develop solutions with increasing demand for IT resources. The aforementioned survey also found that the top three challenges to changing workflow processes were competing priorities (52%), uncertainty on where to start (35%), and lack of bandwidth (30%). So, how can firms keep pace with technology needs, while continuing to provide high-quality client services?
The good news is that leading technology vendors are now providing low-code and no-code solutions tools that empower individuals or teams to create and deploy electronic forms, automate workflows or integrate technology applications with little to no IT or programming support. With drag-and-drop toolkits and prebuilt process templates, firms can digitize and automate processes like opening new accounts, money movement, or gathering information to complete a financial plan within a matter of hours. Low-code and no-code tools also support back-office process transformation projects, which can provide additional significant time and cost savings.
Not all vendors providing low-code/no-code solutions are created equal, however. Firms seeking out these technologies should be aware of key considerations:
Financial services experience: Operating in the wealth management industry requires expert-level compliance literacy. Vendors should have a deep knowledge of SEC and FINRA requirements, and a demonstrated commitment to data security and privacy.
Ease of use: The term low-code casts a wide net. Technology platforms that provide intuitive experiences such as downloadable prebuilt templates and drag-and-drop tools provide the most value to firms looking to deploy automated solutions quickly, speed adoption and achieve fast ROI.
Customizability: Tech vendors should provide flexibility within their solutions to allow users to easily configure solutions to fit specific organizational needs.
Scalability: Vendors with a cloud-first development approach will provide more agility and scalability, essential for firms looking to grow and navigate change.
Remaining competitive and capturing asset growth requires increasingly customized investment solutions which means that efficiency is more important than ever before. Enhanced technology and automation are no longer nice-to-have, but an imperative. Thankfully, innovation is possible for smaller firms as well as those with less IT resources, through low-code and no-code solutions that empower non-technical advisors and turn them into citizen developers.
By Justin Pava, Director, Product Development, Laserfiche
Note: this article was also made available as part of WealthManagement.com's mid-year outlook.
This article was originally published on the Laserfiche Blog. Laserfiche is a leading SaaS provider of intelligent content management and business process automation.