Records management involves more than safely filing documents. Here are three top records management challenges organizations are facing today.
Making records easily accessible
Making records easier and faster to locate can be a challenge for most organizations, and especially large enterprises.
Organizations can simplify records searches by:
Digitizing records for viewing on computers, tablets or smartphones.
Applying metadata to records, so that they are instantly searchable by record type.
Use saved searches so it's faster to locate the types of records you frequently search for.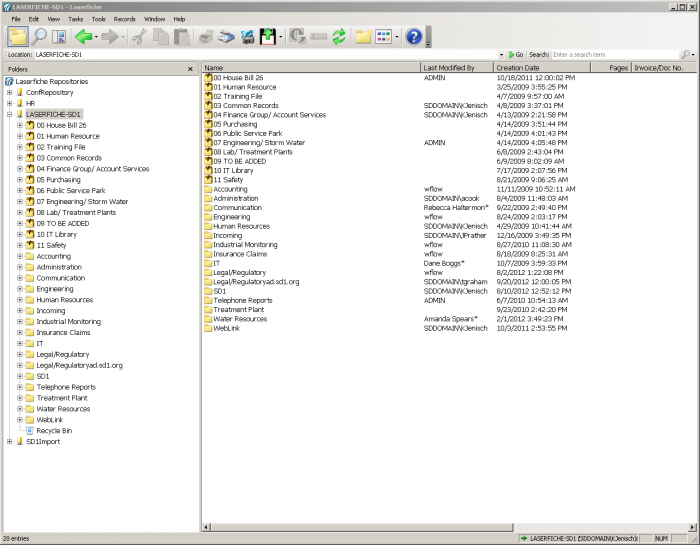 Digitizing records and storing them in an ECM repository makes information easily accessible on computers, tablets or smartphones.
For example, the Town of Palm Beach, FL, uses enterprise content management to easily find records associated with revenue bond documents. It assigns an informational tag to each one, allowing these types of documents to be identified and located easily.
Complying with retention schedules
Organizations have a wide range of records retention schedules to comply with based on their industry and the types of records they deal with. Regulatory agencies such as the Securities and Exchange Commission (SEC), Financial Industry Regulatory Authority (FINRA) and the US Department of Labor among others can impose strict fines on organizations that fail to follow the rules.
To meet these needs, organizations can enforce consistent, organization-wide records policies with an electronic records management system:
Auto-file newly created records according to industry regulations and corporate policies.
Set schedules for the retention, transfer and archival of records based on record type.
Group records in a series based on retention and disposition schedules.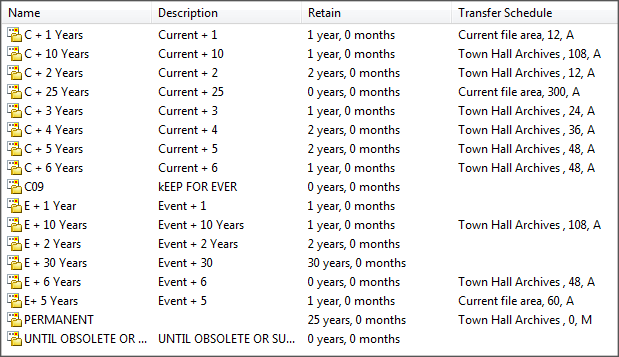 Laserfiche can automatically retain, transfer and archive records based on the record type.
Preparing for audits
Organizations are frequently subject to audits as they manage records lifecycles. They need to prove to regulators that they retain records in compliance with retention schedules. An ECM system can bolster an organization's efforts to prepare for an audit, with features that allow them to:
Monitor system events, such as login and logout, document creation and destruction, password changes and more.
Log user actions taken on smartphones and tablets.
Generate audit reports that specify what users changed within a system and when.
For example, investment advisory firm Hanson McClain easily prepares for audits by using Laserfiche records management tools to track the creation, deletion and modification of the documents stored in the repository. Even if a document is deleted, IT can still locate it, find out who deleted it and restore it in the repository.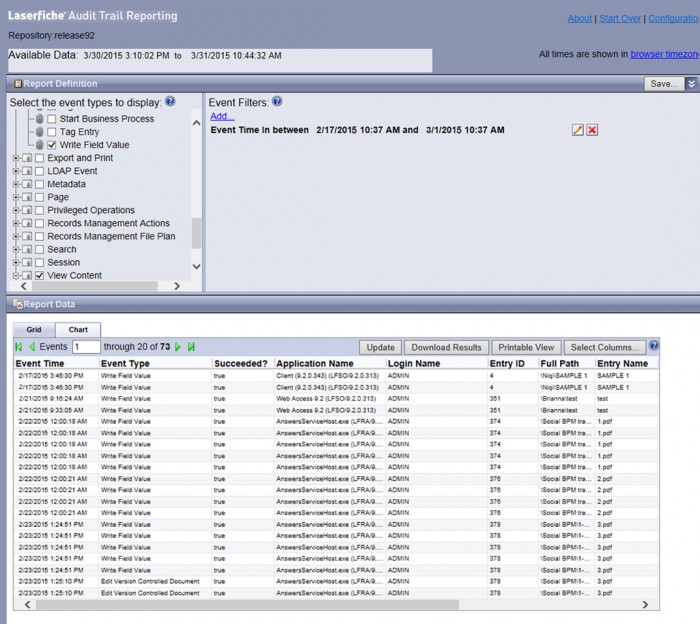 Laserfiche can track every interaction with documents stored in the repository, including document creation, deletion and modification.
Managing risk for an entire organization can be challenging, but with a solid strategy and the right tools, you can be ready for whatever comes your way.
Looking to make Laserfiche your records management solution? Customers can get started streamlining regulatory processes, such as building permit applications and inspections, quicker than ever with the pre-built workflows offered through the Laserfiche Solution Marketplace.
To learn more about records management challenges organizations can overcome with ECM, get your complimentary copy of The Ultimate Guide to Records Management.